Life After Graduation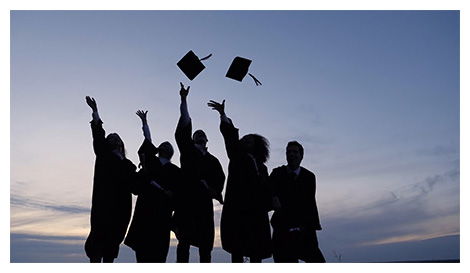 Life after high school graduation is full of choices  and opportunities to explore new pathways in fields  of interest. After a year that required students  across the country and around the world to transition from physical classrooms to online learning environments and limited their travel, the appetite for exploration is strong. But, how do you decide where to go and what to do?  

You need to be willing to take some risks, build networks, and seek out potential mentors—all key components of talent development at the expertise stage. As we have all learned, web searches and social media put a lot of information at our fingertips. As a talent development organization, we encourage students to do some exploring and consider the suggestions listed below. They are by no means exhaustive, but they offer a few pathways to consider. 
Discovering New Passions 
If you are college-bound, you will have a chance to explore specialties in your anticipated career field, but there will also be opportunities to take elective and core courses in other areas. Some exploratory course selection can spark new intellectual interests while satisfying requirements. F. Sheppard Shanley, recently retired Senior Associate Director of Admission at Northwestern University, suggested students look beyond a singular area of interest when researching colleges and courses. "Be sure to look for what else [beyond your intended major] is strong at the places you find," Shanley advised. "You won't be doing just one thing in college, and who knows…you might get interested in something else." A college with extensive course listings, a variety of clubs, or student-designed paths of study can give an aspiring doctor an opportunity for self-expression in the form of a nonfiction writing elective or allow an actor in training to fulfill a science requirement by taking a class in animal behavior. Many of the careers of tomorrow are not in existence today, so exploring across disciplines can be a benefit, and it brings us to the next suggestion.  
Diversifying Knowledge and Skillsets 
You can also develop knowledge and skills for college and career through summer classes, interest-based mentorships, informational interviews, or self-guided studies. For example, if you have an interest in marketing and communications, you may want to prepare now by taking a basic branding seminar or a web development course, using newly acquired know-how to try building a brand online. Coding tutorials are widely available online or through local library resources, and students can also apply to more structured courses in this and other subject areas through programs like CTD's. You can also ask to conduct an informational interview with a professional in the field. The ubiquity of Zoom and similar platforms makes it easier to connect with experts both locally and internationally. If there is someone you think could provide useful insight into a career or field, consider reaching out. Just be sure to prepare in advance and have clear goals in mind. The University of California, Berkeley has a helpful web page on this topic.     
Making Community Connections 
Valuable learning occurs outside the classroom as well. Seeking service-learning and volunteer opportunities can help you to meet new people, better understand the needs of communities, build critical thinking skills, and inspire a vocation. If you have participated in any of CTD's Civic Education Project programs, you have had an introduction to these types of experiences. First-year orientation and college offices of student life provide good starting points for finding community outreach opportunities and learning about clubs or student projects. Many colleges and universities also have offices of civic engagement, like the Center for Civic Engagement at Northwestern University. Organizations like this help students engage in their community and develop critical skills. As you define your interests and goals, you can take the additional step of starting or serving as a leader for a club, which can provide a great introduction to campus life, develop leadership and project management skills, and unite classmates with a common goal.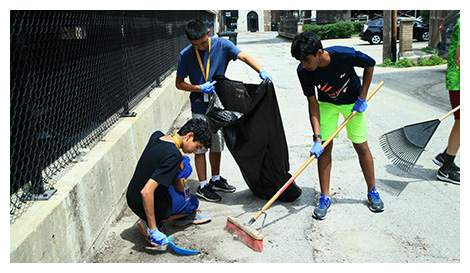 No amount of planning can prepare you for every experience or challenge in the future, but understanding what talent development requires and what your goals and interests are, can equip you with important skills that help you adapt and remain a life-long learner. When you embark on your journey, know that you won't embark on it alone, and that there are many others that you can look to for inspiration. Many CTD alumni have gone on to find tremendous success and achieve remarkable accomplishments after high school. Our Winter Talent Newsletter highlighted some of their stories, and CTD Director Paula Olszewski-Kubilius discussed the stages of talent development. We encourage you to check it out!
Finishing your high school career is an exciting time full of possibilities. Believe in what you can do and keep seeking out talent development opportunities.